It is finally holiday home tour time! I have been looking forward to this since November. This is our first holiday season in sweet home Alabama and I would love for you to come in and stay awhile!
ETA: I have some new photos up- I have finally found the key to good Christmas tree pics: NO FLASH!
Welcome: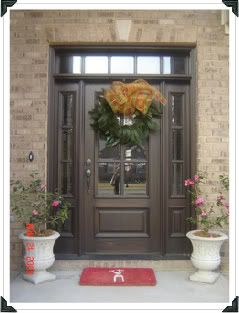 Our main tree is in our foyer this year:
This is the view from the balcony:
And our magnolia garland: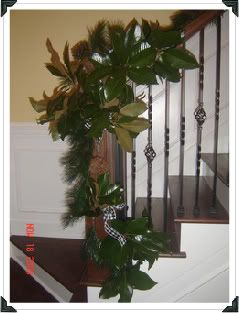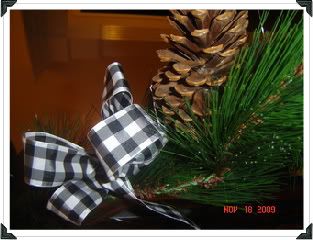 The stockings were all hung by the chimney with care:
Cooper asked for the Mickey Tree to be in his room this year:
Tink:
Handmade Mickey Mouse tree skirt!
And Alexa's frilly, pink girly tree with a tutu tree skirt: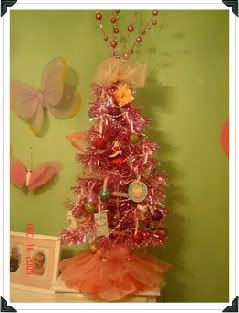 I totally revamped Alexa's tree tonight, it was crooked and a little too empty looking. I took some of my old rhinestone jewelry and used some cards from her first birthday party to make ornaments for the tree:
I used pink ribbon hangers from Martha Stewart's line to hang the ornaments and the tree looks so much better, even if it is still wonky!
The kids have a tree in the playroom which holds all of their hand-made ornaments. For the first time this year, Cooper bought us presents and put them under their tree (so sweet):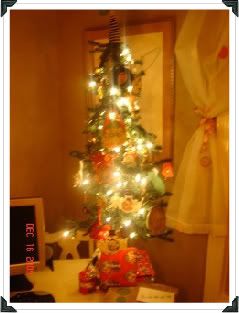 And finally, some favorite touches around the house-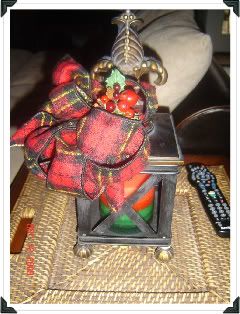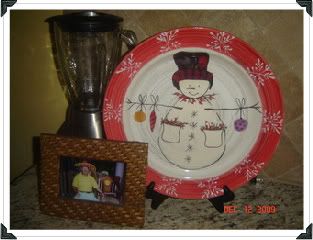 This was my grandmother's Christmas Merry Engelbreit tray. I absolutely love her illustrations. If you have not seen her version of "Twas The Night Before Christmas", get thee to Barnes and Noble immediately!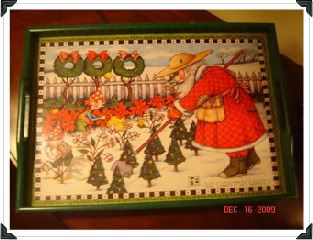 My husband's favorite decoration, the kissing ball: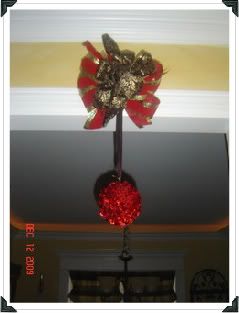 Holiday Home Tours that Yoga Gal is participating in this year: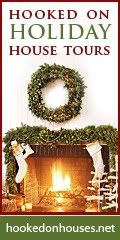 Thank you for stopping by! We hope that you have a warm and Merry Christmas filled with Family, Friends, and Fun (and some good Food!)