Time for a Shopping Saturday post!
Or as I like to call it, "Stuff Katie Likes and Hopes You Like Too but if You Don't That's Cool" post, which is slightly less catchy.
First up --
If you were in the Huntsville Academy Sports Friday, then you might have seen a grown woman embarrass herself over a pair of white and gold Nikes on sale. But look at them, they are glorious.
Fitness experts recommend that you change your workout shoes once every three months. I have never been able to make myself do that. When I taught yoga and my workout was lighter on the cardio, I changed them out every year. Now that I do more cardio, I change my shoes out about once every six months. I probably pushed my previous ones too long and they had rubbed a blister on the bottom of my left foot, so I was in desperate need of a new pair. Sadly, no one else in my household was as excited as I was about my new, gold sneakers.
Speaking of changing out every three months, I have a Clarisonic deal for you today. So, you know how they recommend that you change your brush every three months? I do agree with that recommendation for effectiveness and hygiene reasons, but that can add up after awhile. After doing a little research I found these on Amazon Prime.
Gang, they are IDENTICAL. I compared them to the official Clarisonic brushes that I previously used and I can find no difference. And for the $11.95 price, you get two brushes, verses the $27 at Sephora for just one. Six months of brushes for $12, you can't beat that.
I am little bit obsessed with Kendra Scott earrings. I have recommended Bauble Bar here several times and I still love their jewelry, but when you pay $10 for a pair of earrings ... you get a $10 pair of earrings. That is fine for the trendy pieces that are in style for only one season, but I grew tired of my jewelry turning green or breaking.
I have always liked the colorful aspect of Kendra Scott and the quality is top-notch. But $50-60 is a little much for everyday earrings for me. Not on Amazon Prime. Each week, Amazon Prime marks down several pieces of Kendra Scott jewelry. Right now they are running sales on:
These aren't the newest styles and colors -- I think that most are from the 2015 line, but for $15-20 off the original price. They also make a great gift, especially if you are a Prime member and need it last minute. What I love about Kendra Scott is that her earrings immediately add a polished look to an outfit. I need that dependability when I am running late in the morning. If you see a pair on Amazon that you love, act fast because many of the pieces usually only stay on sale for a few days at a time.
The Engineer went to Costco Thursday night for groceries and came home with these. I was relieved because his previous cargos were pretty tattered and I had already threatened to trash them before our upcoming vaca. He is truly a cargo aficionado.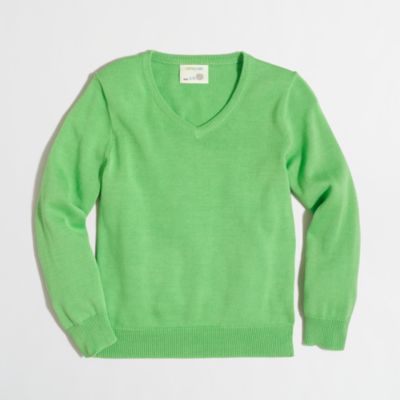 With Easter so early this year, I am going the sweater route for Big Kid. I never buy clothes at full price on JCrew, I can usually always find something on sale. But -- I recommend ordering a size up on their boys clothes, which run consistently small. I know that fitted is in right now but I don't know many boys that like their clothes skin-tight. I know mine doesn't.
I purchase 90% of our needs at Amazon, Target, Costco, JCrew (I can always find something on sale) and Nordstrom -- when you need something a little fancier. I am pretty brand loyal and nothing if not a creature of habit.
Happy shopping!
This post uses Amazon affiliate links. For more information on how they work and what compensation might be received, visit Amazon Associates Central.